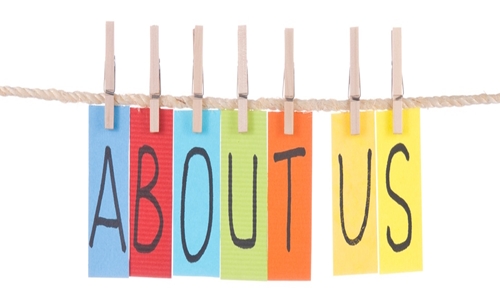 Swami Vivekanand Sarvodaya Bank Education College, Mehsana was established in the year 1969. The college is presently managed by Sardar Vidyabhavan Trust, Mehsana under the exemplary leadership of a renowned industrialist, four-sighted educationist and Chairman Shree Anilbhai T. Patel (Chairman, Apollo Group of Industries, Mehsana), managing trustee Shir K. K. Patel And the devoted trustees as well. The college has been striving for excellence in all the spheres of life with the help of the visionary Managing Trustees Shree Anilbhai T. Patel, highly qualified trustees and the staff members of the Sardar Vidyabhavan Trust since its inception. Sardar Vidyabhavan Trust runs four college: Swami Vivekanand Sarvoday Bank College of Education, Shree V. R. Patel college of Commerce, Municipal Arts and Urban Bank Science College  and Shree S. M. Shah Law College. Ours is a grant-in-aid College affiliated to Hemchandracharya North Gujatat University and recognized by the University Grant Commission (UGC) under the UGC act 2(f) And 12(B). The College has also occupied the leading position among the Education Collegea affiliated to the Hemchandracharya North Gujarat University & State, In comparison with the education colleges affiliated to Hemchandracharya North Gujarat University, it has the distinct status of obtaining the highest grade i.e. A from the National Assessment and Accreditation Council (NAAC) and AAA accreditation from the Knowledge Consortium of Gujarat(KCG) . The college with its well defined objectives and aspirations is not only committed to keep pace with the changing education scenario but also trains the students to meet the challenges of the competitive world.
VISION
To prepare 21st-century teachers who are technically competent, globally sophisticated, culturally aware, innovative and entrepreneurial, nimble, flexible and mobile
MISSION
The mission of the institution includes paradigm shift. New paradigms for the institution are:
To respond to rapid intellectual change i.e. from analysis to synthesis, from disciplinary to multidisciplinary.

To implement new technologies in teaching-learning process.

To accommodate a holistic approach to addressing social needs and priorities, linking social, economic, environmental, legal, and political considerations.

To reflect in its diversity, quality, and rigor the characteristics necessary to serve a 21st-century nation and world.
OBJECTIVES
To promote holistic approach to encourage the teachers to learn to learn via real-life problems as well as to understand and deal intelligently with modern life.

To prepare teachers who are proficient in core subjects knowledge and transversal key competences i.e. learning to learn, social and civic competence, sense of initiative and entrepreneurship and cultural awareness.

To promote personal and pedagogical digital competence among teachers.

To promote the culture of sharing, researching, evaluating and collaborating with peers.

To establish linkages and collaboration with all educational stake holders to debate and reflect on a shared understanding of quality and vision of the institution.
VALUES
| | | |
| --- | --- | --- |
| S | Simplicity | Service |
| V | Value Orientation | Value Education |
| S | Sensibility | Skill Orientation |
| B | Broadmindedness | Behavioral Changes |
| E | E-Learning | Education for all |
| C | Co-existence | Creativity |